Apartment Building Owners Insurance in Kalkaska, Michigan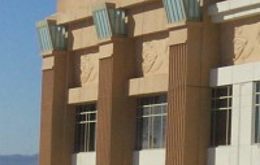 Dewey Insurance Agency has helped many Michigan apartment building owners find the right coverage and protection for their buildings. We can evaluate your needs and offer a customized package for your income property. With many top rated companies to choose from, we can obtain competitive insurance packages for any type of building.
Apartment building owners insurance is designed to protect building owners and managers from the risks associated with owning a building unit. Additional types of Michigan apartment building owners insurance can also include student housing, senior housing, furnished apartments and even those under renovation.
Apartment Building Insurance Coverages in Kalkaska, Michigan
At Dewey Insurance Agency we understand your residential housing unit is different from other kinds of properties and requires unique protections. Let us customize an insurance product to fit your requirements, ensuring your apartment building has protection. Our packages can include:
Property insurance
Business contents
General liability coverage
Equipment Breakdown
Broiler / Machinery
Umbrella coverage
Employee Dishonesty
Workers Compensation
Commercial Auto
Commercial Umbrella
Professional Liability