Locally Trusted Since 1970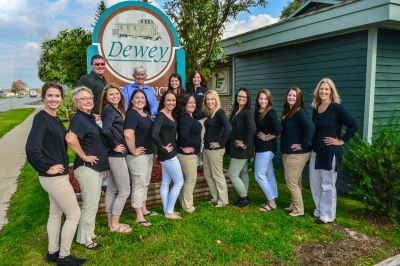 In observance of the Thanksgiving holiday, our office will be closed on Thursday, November 26 and Friday, November 27.
We hope you and your family have a safe, happy holiday season!
Since Tuesday, March 24, our office has been closed due to various shelter in place orders issued by the governor. Our office remains closed for walk-in traffic at this time. Please continue to check back here for updates. Some staff have returned to the office and others will continue to work remotely. You can still contact us by phone at 231-258-2301 to conduct business. Our front desk receptionist is currently taking your calls during business hours of 9 a.m. to noon and 1 p.m. to 5 p.m. Monday through Friday. She will either assist you directly or forward your call to your agent.
As always, to make a payment, you can contact your insurance carrier directly by phone or online. You can also mail your payment directly to your carrier.
Michigan Insurance Carrier Assistance Due to COVID-19 Stay at Home Order
We hope you are faring well during this time. As time has passed, it's become apparent customers are struggling, and several of the companies serving our insureds in Michigan are opting to issue refunds to their customers. Other companies are not in a position to do so but are still attempting to help by deferring payments and waiving fees upon request in addition to extending grace periods and whatever else they can do to assist each client who contacts them.
Please click on the link below to access these insurance company websites and obtain information on how each carrier's program will work.
Auto-Owners: https://www.auto-owners.com/special-message1 If you are enrolled in the Customer Center, log in to view your specific details. If you are not yet enrolled, it's easy. Go to https://www.auto-owners.com/.
Citizens: https://www.hanover.com/
Frankenmuth: https://www.fmins.com/coronavirus-covid19-response/
Hastings Mutual: https://www.hastingsmutual.com/Service-Changes-To-Support-You
Michigan Insurance (part of the Donegal Insurance Group): https://donegalgroup-blog.com/donegals-response-to-covid-19/
Progressive: https://www.progressive.com/support/covid19/
Pioneer State Mutual: https://www.psmic.com/
Wolverine Mutual: https://www.wolverinemutual.com/
Please - do not hesitate to contact your company with your billing questions. And, of course, we are happy to assist however we can.

Your friends in health - the staff of Dewey Insurance Agency
**********************************************************************************
Welcome to Dewey Insurance Agency. We are an Independent Insurance Agency, which means we make available the best insurance companies for your online quick quotes.
We service the Kalkaska area and throughout the state of Michigan. At Dewey Insurance Agency, each one of our clients is given a dedicated team of experts that work together to proficiently address all your concerns.
We offer all types of Personal Insurance coverages to our clients in Michigan including Homeowners Insurance, Auto Insurance, Individual Health Insurance, Boat & Watercraft, and ATV.
Give one of our agents a call to save money on your Business Insurance. Some of our Commercial insurance coverages include Business Owners Policy (BOP), Commercial Auto, Commercial Property, Workers Compensation, and Contractors.
Let us help you cut your insurance cost in Michigan
Just give us a quick call today at 231-258-2301 or submit one of our quick online quote forms. With the help of our dedicated business partners, we offer comprehensive solutions for all your personal and business insurance needs.